2 oil pressure senders on a 302 based motor
---
So this weekend one of the things I was tinkering with was a better way to run 2 oil pressure senders on my 347. This way I can have an Autometer gauge and the stock gauge. I had gone to Lowes and pieced together enough plumbing fittings with a T, witch took up alot of space and leaked. So I then took 5 mins to think about it and broke out the drill bits and tap and dye kit.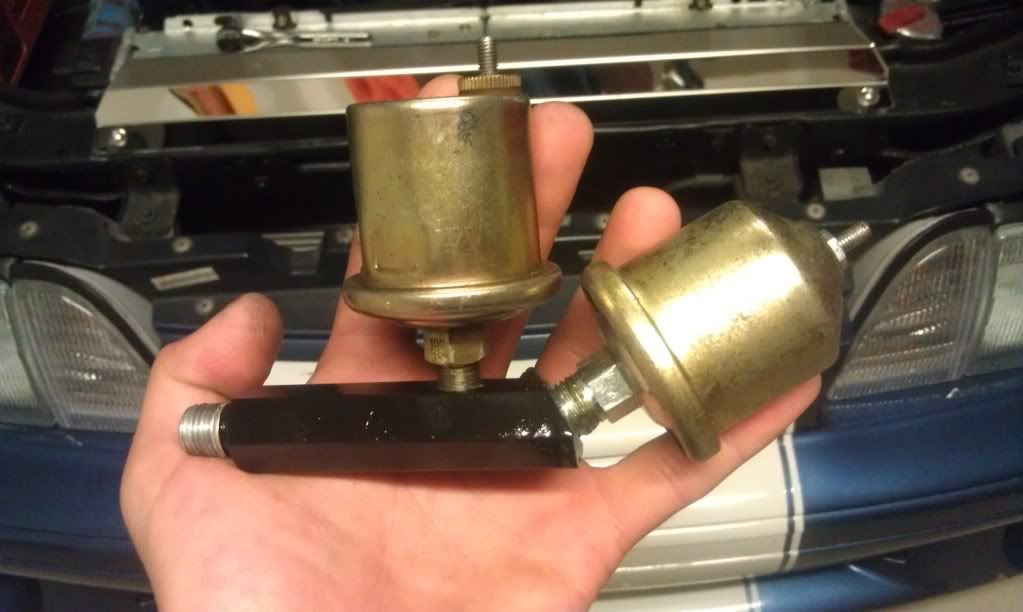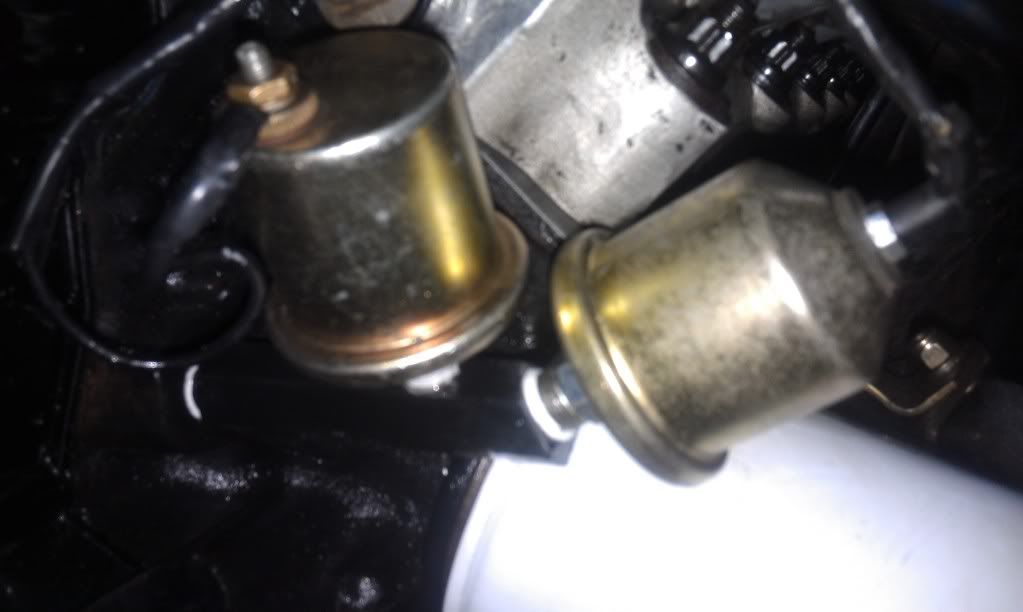 No leaks and works great! You can make this work for a mechanical gauge as well.
__________________
88 GT 347 build underway!
06 v6 coupe, screamin demon coil, msd wires, s&b intake, shelby gt duals
All Throttle No Bottle!!!